Peony lovers all over the USA, including me, count the days every year when the Peonies are blooming.
From May 15 to June 28, Peony Farm is once again opening its farm to the public for the much awaited blooming of the peonies. During this 2 months window, peonies of different blooming periods (there are 7 of them) will be opening 7-10 days apart. This is why some peony lovers choose different varieties in order to enjoy an extended blooming period.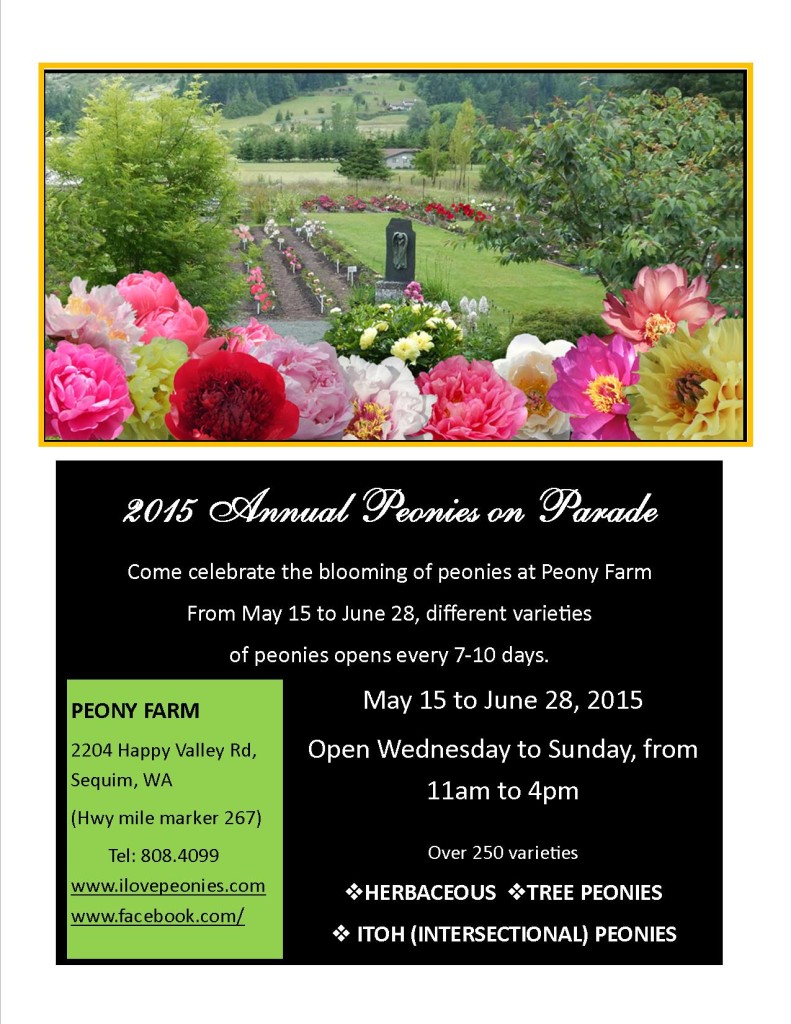 Peony Farm will be posting photos of peonies in bloom at:
Peony Farm facebook
To ensure that your selection is reserved, place your order early as they move pretty fast. Also, check out the new selections coming this fall at the website Peony Farm.