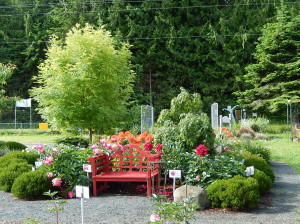 During the months of May and June,  we open the gates so that visitors can come and visit the peonies in bloom.   Visitors from the Sequim Chamber of Commerce, local residents' visiting family and friends, people visiting the Olympic Peninsula or the Twilight site of Edward and Bella – our customers, their family and visitors delight us with stories about their own peonies.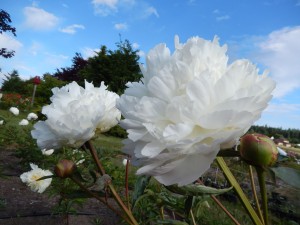 I've always felt that a visit to the Peony Farm is a way to de-stress, because of the comments we receive.  They delight in the peace and beauty surrounding the farm, the fragrance wafting in the air from the peony blossoms and the variety of peonies.  They are amazed to discover that there are some many varieties available.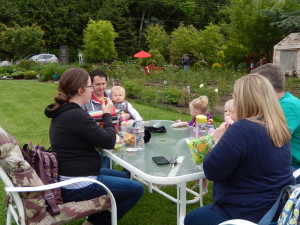 Even non-peony lovers go home with a plant or two to bring back with them memories of their visit.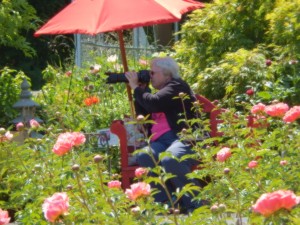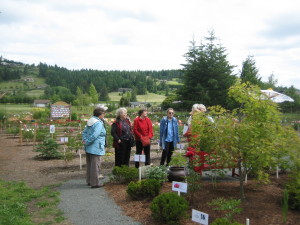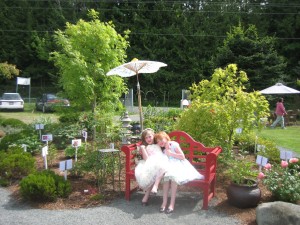 And, surprise of surprise, upon visiting the Butchart Garden in Victoria, BC, they discovered that Peony Farm is  only 20  miles from the Port Angeles ferry!  Definitely, Peony Farm is becoming a destination venue for people visiting the Olympic Peninsula along with Olympic National Park, Olympic National Forest, Hoh Rain Forest – check out venues at Destination at the Olympic Peninsula.
Do plan your visit next year! on our Annual Peonies on Parade.