Thanksgiving.  We have much to give thanks for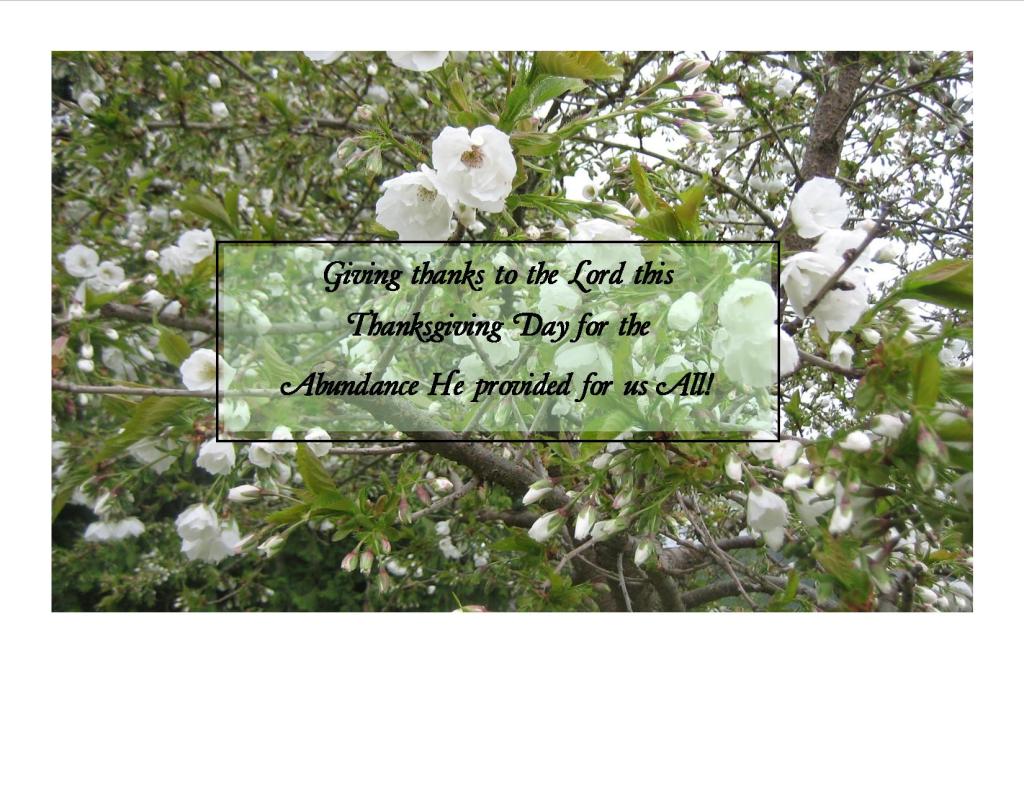 Our Lord sees fit to bless us with  good health,   ongoing growth of the business, loyal following – both local and all over the USA, repeat customers,  great vendors,  great crop,  improving efficiencies ,  and improved cash flow.
On the health side,  I've had a successful skin cancer surgery, cataract surgery and I feel that I am on target in being "diabetes free" by February 2015.
On the relationship side, we are communicating better and that is a big plus!
This year, I found my way back to God and learning much to show my love and appreciation for all that He has provided for me now and in the past.
Thank you dear Lord for all the blessings.