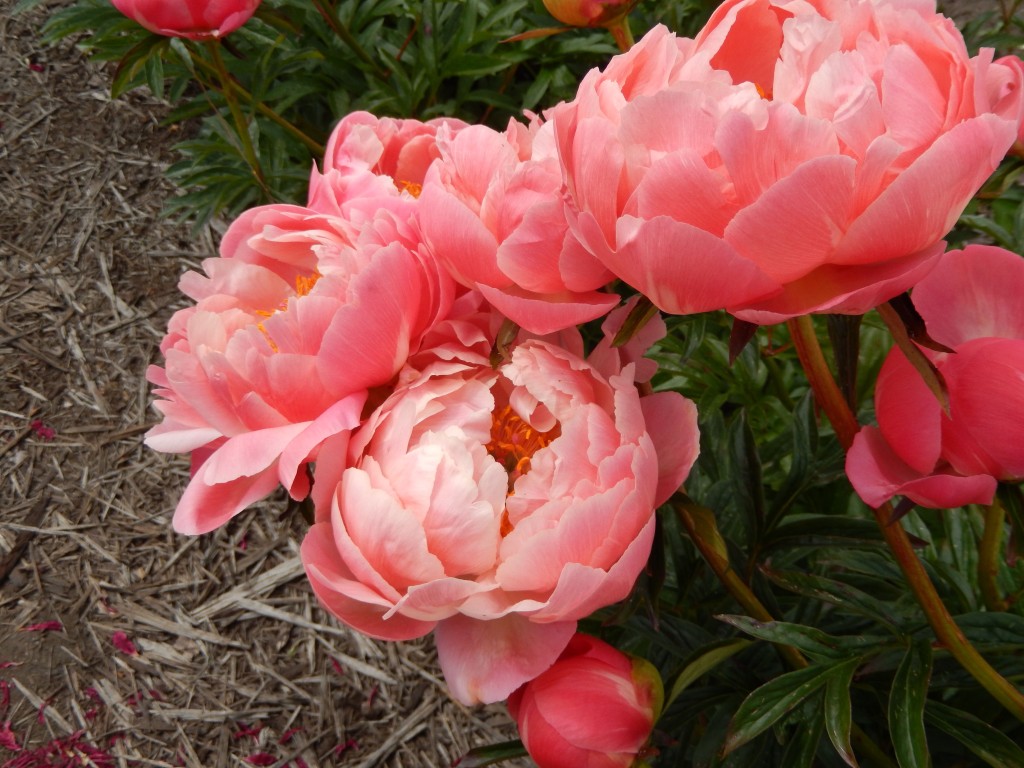 I just posted on my facebook page Coral Charm Peony photo.  It is so gorgeous.  And just in case you don't do facebook, I had to do a blog to make sure you see this outstanding photo of the coral peony growing at the farm.  Didn't want you to miss out!
Coral Charm peony, on of the coral peonies blooming at the Peony Farm, is outstanding.  Not only in the gorgeous blossoms, but also in stem strength and the length of time it stays in the field.  This is true of Pink Hawaiian Coral as well.  You can choose either one and they are equally outstanding.
Here are some photos for your enjoyment.
Coral Peonies at Peony Farm


Coral Sunset



Any of these coral peonies will make a great selection for the home garden and flowers for the home.